Have you ever had an Eye Twitch and wondered why?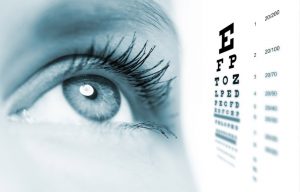 No one knows what causes this Eye Twich. Many professionals refer to it as blepharospasm. Blepharospasm is a neurological condition characterized by forcible closure of the eyelids.When it happens, your eyelid, usually the upper one, blinks and you can't make it stop. Sometimes it affects both eyes. The lid moves every few seconds for a minute or two.
Some professionals believe that it is related to stress, fatigue, and even caffeine.  The twitches are harmless and will typically go away on their own. If the eyelid spasm is strong enough, it can cause your eye or eyes to completely shut and then reopen.
Sometimes the eye twitch can be a sign of a more serious illness such as pink eye, light sensitivity, dry eyes or even Tourette's syndrome. However, a minor eye twitch is normally associated with lifestyle factors. Some of these factors can be lack of sleep, alcohol or tobacco use, caffeine intake, fatigue and stress.
In most cases, the twitching will go away. However, you may consider making an appointment with your eye doctor if you experience the following:
Your upper eyelid droops
Your eyelid closes completely
The twitch lasts for more than 1 week
You see redness, swelling, or discharge from the eye
Spasms involve other facial muscles.
There are many treatment options for the Eye Twitch ranging from rest and caffeine reduction to over-the-counter artificial tears and Botulinum toxin. Make an appointment with eye doctor to find out more.
Our obligation is not just meeting your expectations, but exceeding them! Because we know how much your eye health and appearance can mean to the quality of your life, we are committed to excellence in servicing your complete eye care needs. From routine eye examinations to intricate eye surgeries, our team of doctors and staff are ready to help. All of the physicians at Westside Eye Clinic are Board Certified Ophthalmologists and our entire team is ready to take care of you and your eye health. We proudly serve the eye care needs of the entire New Orleans Metropolitan Area.
The content on this blog is not intended to be a substitute for professional medical advice, diagnosis, or treatment. Always seek the advice of qualified health providers with questions you may have regarding medical conditions.