Winter Eye Health Tips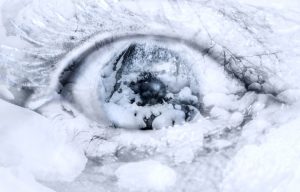 Even though it usually does not get that cold here in New Orleans, the changing conditions not just in temperature, but also in lighting, could have an impact on your eyes.  There are a few things you should do to protect your eyes in the coming months.
When It Gets Darker
During winter times, it gets darker much sooner, which means we tend to spend more time indoors. When that happens, you usually end up watching more television and spending more time using computers or tablets. Just remember to take breaks. The 20:20:20 rule is a good one to follow; every 20 minutes, take a 20-second break and focus your eyes on something at least 20 feet away.
The lower levels of light in winter can make reading more difficult, especially if you have existing vision problems. Turn on some extra lights to help  you out and remember to direct your light sources exactly where you need it most.
When It Gets Colder
You may want to take a ski trip to a colder part of the country this winter.  Just remember snow and ice are reflective. This means the sun's ultraviolet rays can reach your eyes from below as well as above – and not just when skiing, but whenever you are outdoors in the snow. Although you may not feel any immediate effects, you could be putting yourself at risk of long term damage if you don't wear protective sunglasses. It's especially important to have good quality sunglasses or goggles if you are hitting the slopes.
Westside Eye Clinic can help you maintain your eye health and keep your vision in focus.
To make an appointment at Westside Eye Clinic to evaluate your vision, you can reach us at (504) 347-8434.
For more information, you can submit a request at info@westsideeyeclinic.com. We are located at 4601 Wichers Drive in Marrero and are at your service Monday through Wednesday from 9am – 5pm; Thursday and Friday from 9am – 4pm; and by appointment only on Saturday. Your complete eye health is our top priority!
The content on this blog is not intended to be a substitute for professional medical advice, diagnosis, or treatment. Always seek the advice of qualified health providers with questions you may have regarding medical conditions.