Your vision is extremely important but it is also so easy to lose. There are many dangers that can harm your eyes, a single moment can change your life forever.  Below are five common causes of damage to your eyes, and how you can avoid them to maintain eye health.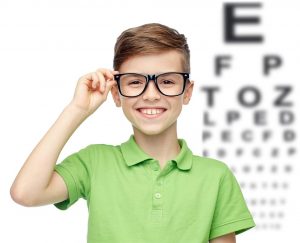 1. UV Rays
UV Rays or Ultraviolet Rays not only damage your skin, but they are can destroy your eyes. UV rays can come from the sun and a tanning bed. Overexposure to UV rays can sunburn your eyes in a painful condition called Photokeratitis and it can also  lead to cataracts, macular degeneration, and cancer of the eye.
2. Failing to Wear Sunglasses All Year
Sunglasses are not only stylish every time of the year, but they are also one of the best ways to protect your eyes. During the winter, many people do not see or feel as much sun, so they think there are no UV Rays. This is a dangerous misconception. Wear sunglasses all year long and the best sunglasses to wear are polarized lenses with UV blocking certification, worn every day.
3. Safety Glasses 
It may seem simple, but wear safety glasses at work and even at home. Mowing the lawn is a simple example of one of the best times to wear safety glasses with a sorts of debris flying. But, it is also important to wear safety glasses at work. They may seem to get in the way but if a piece of metal or a chemical hits your eye, you will pay for it the rest of your life.
4. Sports Injuries
As with working hard, playing hard often results in eye damage. Whether you are involved in contact sports or seemingly harmless activities, wearing sports goggles is always a good idea. This can save you from a poke to the eye, a broken orbital bone, scratches to the eye or worse.
5. Complications from Diabetes
Possibly the most devastating disease to your eye health, Diabetes can cause retinopathy, which slowly erodes your sight. This is a silent and painless process and many people do not even realize it is happening.  To prevent retinopathy's advancement, control your blood sugar and see your optometrist regularly. The doctor can detect these issues at their early stages before you even notice a change.
Protect your eyes and care for them every day from UV Rays and other harmful things in the world.  Talk to your eye doctor about your lifestyle and how you can best care for your vision at any age throughout your lifetime.
The content on this blog is not intended to be a substitute for professional medical advice, diagnosis, or treatment. Always seek the advice of qualified health providers with questions you may have regarding medical conditions.