Can You See The Board?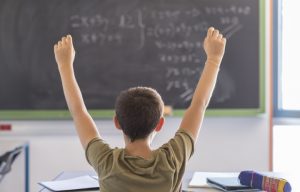 Right now it's time to head back to school for most kids. Have your children's eyes been checked lately? Are you sure they can see the board when sitting in the back of the class? High rates of undetected and untreated eye disorders continue to plague the nation's children and impair their ability to learn, according to the American Optometric Association (AOA). The association estimates one in five preschool children has a vision problem. Eye and vision problems can become worse over time, early diagnosis and treatment are essential to optimize your child's eye health.  For more information click here: https://www.aoa.org/newsroom/2017-uspstf-childrens-vision-screening-recommendation
How Many Vision Screenings Should A Child Have?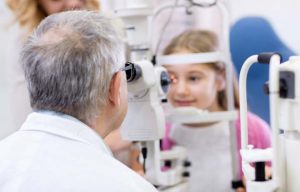 Preschool-age children should receive at least one comprehensive eye and vision examination between the ages of 3 and 5 to prevent and/or diagnose and treat any eye or vision conditions, according to the association.  They recommend that school-age children receive a comprehensive eye and vision examination once a year to diagnose, treat and manage any eye or vision problems. If your child experiences a concussion you should take him or her to an optometrist for an eye exam in addition to visiting your healthcare provider. Studies have shown a high prevalence of vision problems after concussions. For more information visit: https://www.aoa.org/newsroom/annual-eye-exams-for-children
Westside Eye Clinic can help you maintain your eye health and keep your vision in focus.
To make an appointment at Westside Eye Clinic to evaluate your vision, you can reach us at (504) 347-8434.
For more information, you can submit a request at info@westsideeyeclinic.com. We are located at 4601 Wichers Drive in Marrero and are at your service Monday through Wednesday from 9am – 5pm; Thursday and Friday from 9am – 4pm; and by appointment only on Saturday. Your complete eye health is our top priority!
The content on this blog is not intended to be a substitute for professional medical advice, diagnosis, or treatment. Always seek the advice of qualified health providers with questions you may have regarding medical conditions.